2016 Season Brings Top Players to 13 Compelling Rees Jones-Designed Courses
Courtesy of Emmy Moore Minister
Golf Media Library
JANUARY 26, 2016 — Legendary golf course architect Rees Jones is no stranger to design and renovation, especially golf courses that host crowd-pleasing tournaments and major championships with historical significance. In 2016 alone, there are 13 tournament that have the design or redesign influence of this masterful architect and his talented team at Rees Jones, Inc.
To date, Rees Jones has worked on seven U. S. Open venues (which collectively, hosted 12 championships), eight PGA Championship venues (hosting 11 championships) plus five Ryder Cup venues, two Walker Cup venues and one Presidents Cup. Do the math, for the number of high-profile golf tournaments/championships that are on courses coveting the design/style and sensibility of Rees Jones, is quickly becoming an impressive number.
"Throughout my career I have been fortunate to work on a variety of existing courses, mindfully assisting with renovations or redesigns, and yet, I've also been asked by clients to create newly-designed courses," said Rees Jones. "I must admit, I never imagined having my name associated with so many courses that would ultimately serve as venues for major championships. I guess one could say, it has become a defining part of my career."
With all of Jones' well-accomplished work, it has earned the talented course designer a nickname—folks in golf circles have respectfully tagged him as the "Open Doctor" for his keen work in preparing courses for major tournaments.
In fact, four of the 13 Rees Jones-designed venues in 2016 are major events and/or championships. They include: KPMG Women's PGA Championship at Sahalee Country Club (North/South), Sammamish, WA (June 9-12, 2016); PGA Championship at Baltusrol Golf Club (Lower Course), Springfield, NJ (July 28-31, 2016); U.S. Amateur Championship at Oakland Hills Country Club (South Course), Bloomfield Hills, MI (August 15-21, 2016), and the Ryder Cup at Hazeltine National Golf Club, Chaska, MN (September 30-October 2, 2016).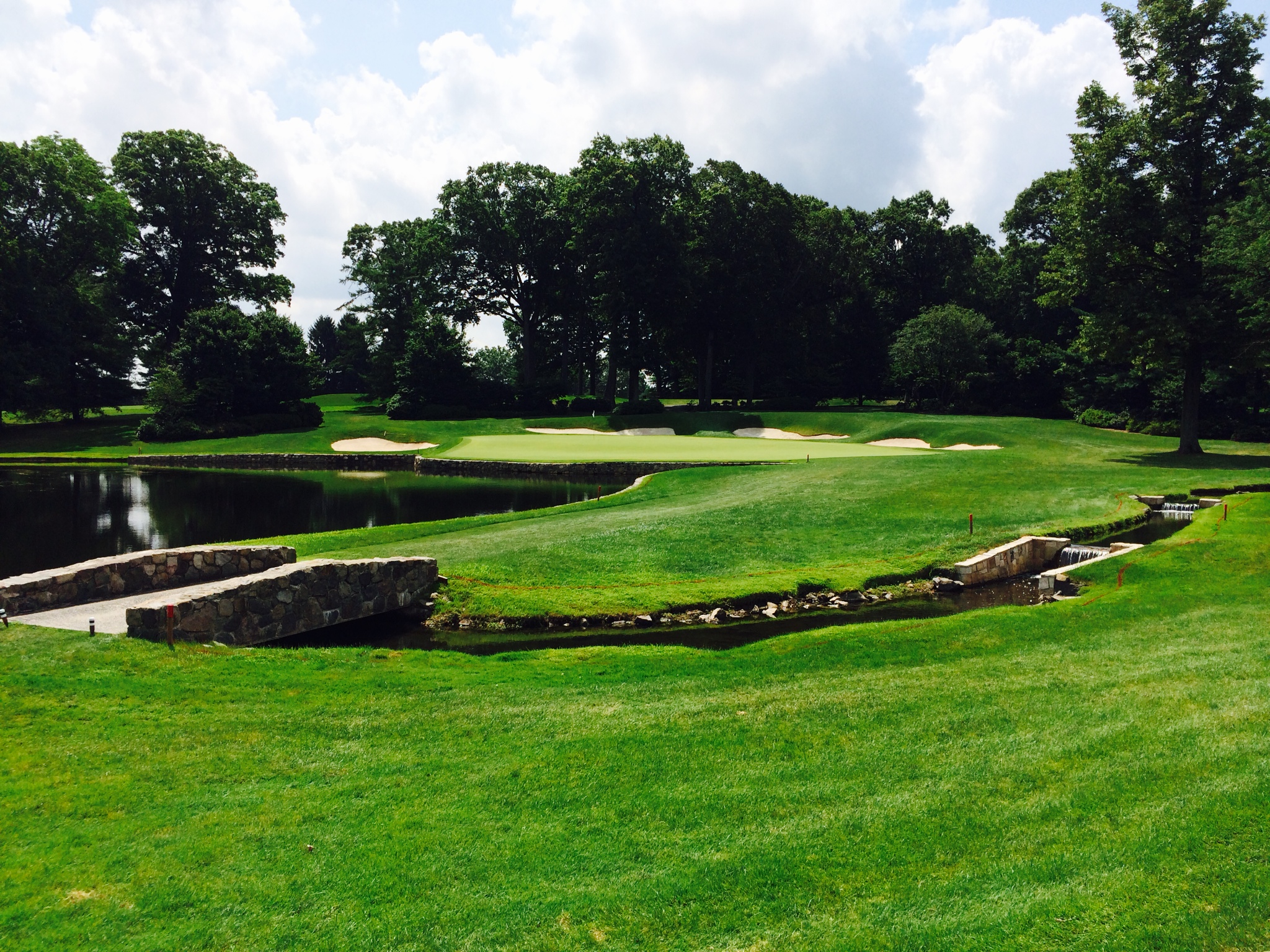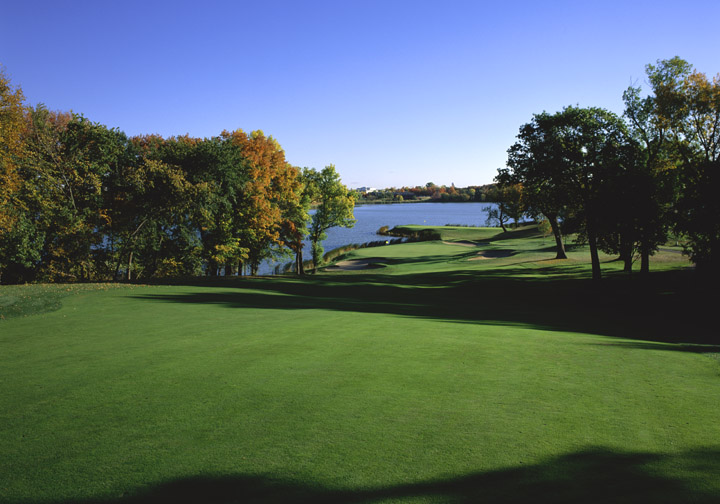 Also included in the list of 13 2016 tournaments which will be hosted at a Jones design or redesigned course are: The McGladrey Classic at Sea Island Golf Club (Plantation Course, new to the 2015-16 PGA Tour wrap around season), St. Simons Island, GA; Farmers Insurance Open at Torrey Pines Golf Course (South Course), La Jolla, CA; Swinging Skirts LPGA Classic at Lake Merced Golf Club, Daly City, CA; Shell Houston Open at The Golf Club of Houston (Tournament Course), Humble TX; Quicken Loans National (formally the AT&T National) at Congressional Country Club (Blue Course), Bethesda, MD; The Barclays at Bethpage State Park (Black Course), Farmingdale, NY and the Tour Championship By Coca-Cola at East Lake Golf Club in Atlanta, GA.
It has become apparent that the USGA, the PGA of America and the PGA Tour view Jones' designed/renovated courses as compelling venues for hosting major championships and prestigious tournaments; courses that test the talent of the world's best players. "I guess these courses have proven to stand the test of time," stated Jones, bearing a slight grin.
"Rees makes his golf courses enjoyable challenges for the everyday player while enabling the layouts to be stout tests for those competing in the highest-level championships" said David Fay, the former USGA executive director, who has worked with Jones on a number of USGA events, most notable Bethpage Black. "The fact that a large number of Major-Championship sites have been designed or renovated by Rees speaks for itself."
One need not look further than Bethpage Black, the site of the 2002 US Open won by Tiger Woods while surrounded by the loudest crowd in US Open history. Since then, Bethpage has hosted the 2009 US Open and has recently been selected to host both the 2019 PGA Championship and the 2024 Ryder Cup.
"Reflecting back, one of the most satisfying experiences I have had in my career was when Bethpage Black hosted the 2002 U.S. Open, (dubbed the "Peoples Open") because, for the first time, a U.S. Open was held on a state-owned public golf course" said Jones.
Another venue receiving a second nod is Torrey Pines South which has been awarded the 2021 U.S. Open. The 2008 U.S. Open at Torrey Pine South was considered by many golf enthusiasts to be the most exciting U.S. Open championship ever. No one will ever forget the riveting performance by Woods to outlast Rocco Mediate in a pressure-filled Monday playoff— one that was decided on the first sudden-death hole after both players shot even par 71's in the 18-hole playoff.
Other venues which have hosted multiple major championships after Jones and his team have remodeled the course include: Atlanta Athletic Club's Highlands Course (2001 and 2011 PGA Championship, 2014 U.S. Amateur), Baltusrol Golf Club's Lower Course (2005 and 2016 PGA Championship, 1993 U.S. Open), Bellerive Country Club (2018 PGA Championship, 2013 Senior PGA Championship), Congressional Country Club's Blue Course (1997 and 2011 U.S. Open, 1995 Senior Open), Hazeltine National Golf Club (2002 and 2009 PGA Championship, 1991 U.S. Open, 2006 U.S. Amateur, 2016 Ryder Cup), Medinah Country Club's Course #3 (2006 PGA Championship, 2012 Ryder Cup), Oakland Hills Country Club's South Course (2008 PGA Championship, 2004 Ryder Cup, 2016 U.S. Amateur) and Sahalee Country Club's North/South Course (1998 PGA Championship, 2010 U.S. Senior Open, 2016 KPMG Women's PGA Championship).
To date, Jones and his team, have designed and/or redesigned courses that will have hosted 163 tournaments. So, for the avid golfer or golf spectator, when you're watching your favorite golf broadcasts this season, take note as to who designed the course, for there's a good chance it's a Rees Jones Design.