Résumé
Rees Jones was born into the game of golf. He learned to play as a youngster, competing as a junior golfer, in college and while in the army. He grew up traveling with his family to golf courses all over the world and worked in the summers for his father, renowned golf course architect Robert Trent Jones Sr. After college at Yale and graduate studies at Harvard, he went to work in 1965 as a principal in Robert Trent Jones, Inc. Ten years later in 1974, he founded his own design firm, Rees Jones, Inc., headquartered in his hometown of Montclair, New Jersey.
Education
Yale University (New Haven, CT)
Bachelor of Arts degree in 1963
Harvard University (Cambridge, MA)
School of Design, Department of Landscape Architecture 1963-64
Experience
Rees Jones, Inc.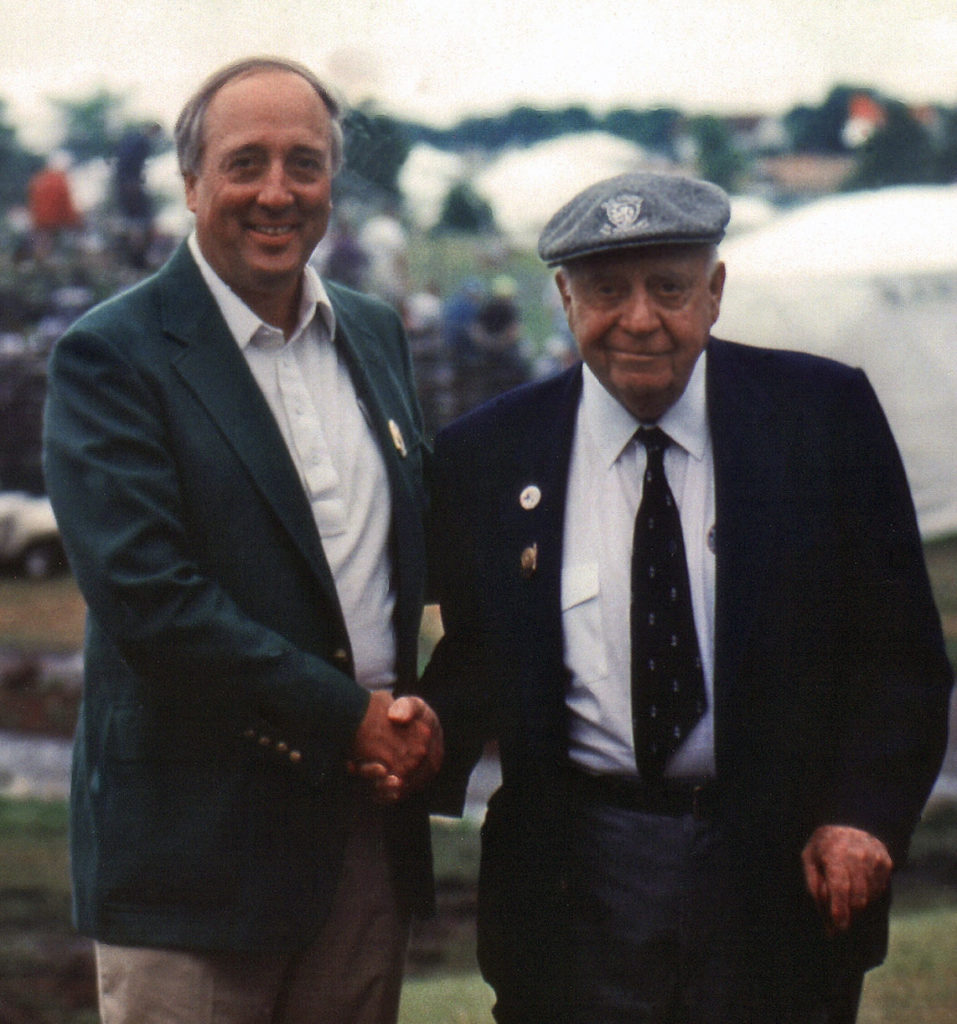 Robert Trent Jones, Inc.
Vice President 1965-1974
Responsible for all jobs undertaken by the east coast office
Professional Organizations
American Society of Golf Course Architects
Member since 1967
President 1978
Vice President 1977
Secretary 1976
American Society of Landscape Architects
International Network of Golf
National Golf Foundation
Golf Organizations
United States Golf Association
Member since 1967
Construction Education Committee 2002
Environmental Research Committee 1990-2001
Turfgrass Research Committee 1990-2001
Green Section Committee Member 1979, 1980, 2008 to 2013
New Jersey State Golf Association
Member since 1967
Executive Committee 1996, 1997
Metropolitan Golf Association
Member since 1967
Long Range Planning Committee 1994
Executive Committee 1999-2003
Metropolitan Golf Association Foundation
Board of Directors 1999 – Present
Gene's Dream Foundation
Author
Golf Course Developments
105 page book published by the Urban Land Institute, Washington, D.C. in 1974
Field Notes
100 page guide to the restoration of Bethpage Black, published by Travel & Leisure Golf, 2002, American Express Publishing
Various Articles
Golf Magazine
Golf Journal
USGA Green Section Record
Awards
MetGCSA John Reid Lifetime Achievement Award
Northern California Golf Association Hall of Fame
Golf Course Builder's Association, Don A. Rossi Award
American Society Of Golf Course Architects, Donald Ross Award
Robert Moses Master Builder Award
New Jersey Sports Writers Association Hall of Fame
Montclair High School Hall of Fame
Golf World Architect of the Year
Golf Course Superintendents Association of America, Old Tom Morris Award
Metropolitan Golf Association Distinguished Service Award
Metropolitan Golf Writers Association Distinguished Service Award
Golf Digest List of Top 5 Architects
International Network of Golf, Industry Honors Award
The Robert Morris Award of the Welsh Society of Philadelphia