BMW Ladies Championship Landmark Moment For Busan, South Korea
Courtesy of Eddie Moran
Front Office Sports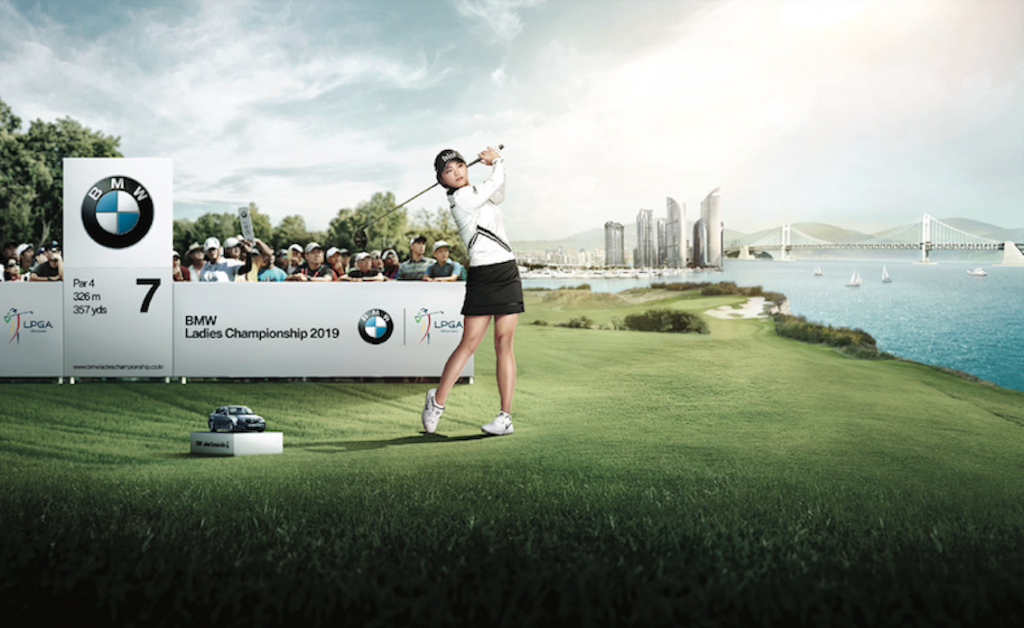 South Korean cities like Seoul and Pyeongchang have risen in the sports world through hosting global sporting events like the 2002 FIFA World Cup and the 2018 Winter Olympics, respectively. Now, another South Korean hub is back to running professional sporting events.
In late September, the LPGA Tour celebrated the grand opening of the LPGA International Busan golf facility. Located in Busan Metropolitan City, Republic of Korea, it's the tour's first golf facility outside the United States. The 27-hole golf course was previously known as the Asiad Country Club, which was built for the 2002 Asian Games.
"I expect this place to become a landmark for culture and tourism beyond just golf," said Busan Metropolitan City Mayor Keo-don Oh in a press release. "Busan and the LPGA will work together to help Busan grow into a city that is central in leading Asian golf culture, starting with the first LPGA-certified golf course to open in the world outside the United States."
Located in Busan, which is South Korea's second-largest city, LPGA International Busan is hosting the inaugural BMW Ladies Championship. Play began on October 24 and will continue through October 27. It'll be the first time that Busan has held a major sporting event since 2002 – when it hosted both the Asian Games and the FIFA World Cup with co-host Japan.
American Jessica Korda was the first to get the BMW Ladies Championship underway. When she teed off at 7:50 a.m. ET Thursday morning, it capped off a five-to-six year process of trying to make the tournament come to life, said Sean Pyun, the LPGA Tour's chief business officer in Asia.
When the LPGA Tour opened its Asia office in Seoul, Commissioner Mike Whan wanted it to be the first step in developing an LPGA-branded golf course franchise, said Pyun. The-then Asiad Country Club was spotted as a potential partner since it was built specifically for the 2002 Asian Games.
Once the golf course connected with the LPGA Tour, that's when it became intrigued by becoming a part of the latter's brand, said Pyun. The tour then brought in esteemed golf course architect Rees Jones – whose courses have hosted over 100 championship events – to help with the redesign.
Jones's team then worked with the LPGA Tour on making sure the golf course was built for golfers of many skill levels, said Pyun. It was reconstructed to host LPGA events, but also for all levels of amateur and weekend players.
After construction was done on the LPGA International Busan, all that was left to do was maintain quality conditions for the BMW Ladies Championship, said Pyun. Heading into the event, he was left impressed not only by the course's newfound image but its ability to shine a light on a city that often gets overshadowed by the country's more notable locales.
"Busan is an amazing city that most people have never heard about," Pyun said. "When you are thinking about South Korea, Seoul is the city that automatically comes to most peoples' minds outside of Korea. But all of us Seoulers who live in Korea – when we take a vacation, we go down to Busan. It's got a great beach, a lot of robust night markets and things you can do."
"We're very excited to not only welcome the LPGA audience to the BMW Ladies Championship and LPGA International Busan but also to showcase the beautiful city of Busan for the worldwide LPGA audience," Pyun added.
While some wonder how Busan was chosen to host an LPGA Tour event, Pyun says that it was a perfect place to expand golf in Korea. The LPGA is the highest performing golf tour in the region, he said. He also added that LPGA events are even out-rating their male counterparts between four to six times in the TV ratings.
Regardless of which golfer takes home the championship, the broader Korean golf community will win, said Dr. Wolfgang Hacker, BMW Korea's head of brand management. Known for its BMW Championship tournament on the PGA Tour, The BMW Ladies Championship is the car manufacturer's first-ever women's golf event.
As the title sponsor, more than 50% of BMW Korea's customers mention golf as their preferred leisure activity, said Hacker. By bringing BMW and golf together, more Koreans will start falling in love with the sport. It's not only going to further enhance the status of Korean golf nationally, but it's also reinvigorating a sports culture in Busan that for so long played second fiddle to its more well-known neighbors.
"The fact that this is the first major international sporting event in Busan since the Busan Asian Games and the 2002 World Cup, I think there has been this thirst for the locals that this event will certainly quench and we are excited to witness that," Hacker said.
"I hope this tournament helps raise the status of Korean golf, contributing to not only the golf industry itself but also the local sporting culture and economy," Hacker added. "I see this tournament growing to be the best, most loved professional female golf tournament in its stature in Korea and the world.