Carmel South's Makeover Should Be Worth The Wait
Courtesy of Ron Green Jr.
Charlotte Observer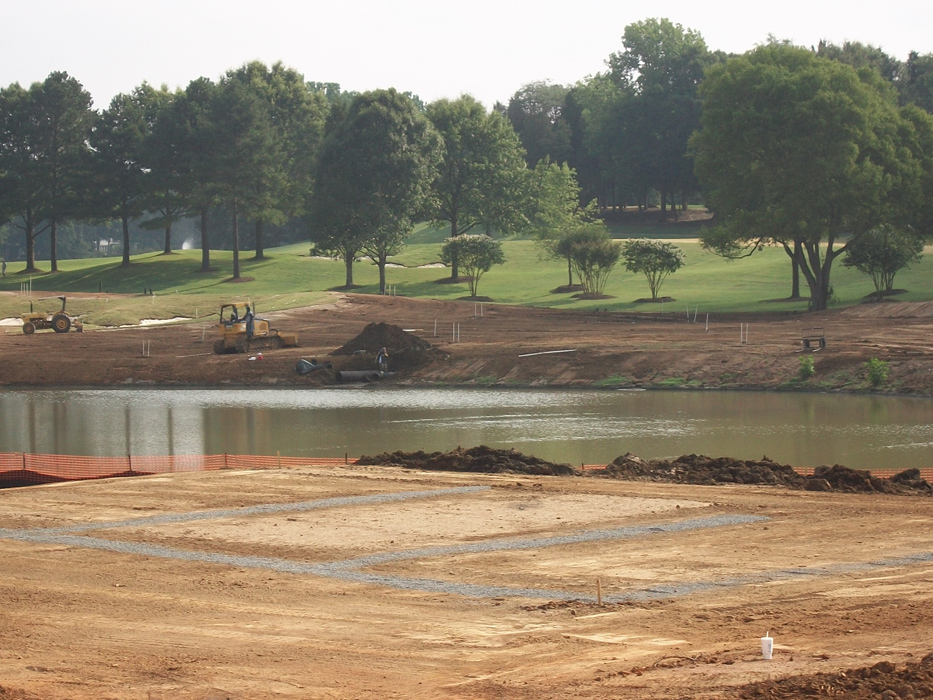 The rebuilding project at Carmel Country Club's South Course is nearly complete, though the layout isn't scheduled to open until April.
It's apparent the course, originally designed by Ellis Maples and reworked this time by Rees Jones, will be a significant improvement over the previous design, which was a good, solid layout.
The renovation was precipitated by the sewer line project that ran through a portion of the course. Club officials, with Jones, took an aggressive approach to the South Course. The project, which will cost approximately $9 million, created several new holes, adjusted many others and gave the layout a dramatically different look.
Hundreds of trees have been removed, fairways have been tweaked, greens have been shifted and the result is a big, strong course that can play 7,503 yards from the back tees. There are plenty of easier options built into the layout, but when Carmel South reopens, it will be a hot topic among local golfers. Most of the mounding that framed the old course is gone. So is the mulch and pine straw off many fairways. The hundreds of hardwoods that remain add to the overall look of the course.
Every hole has been changed to some degree, while a few holes are gone entirely. There are new first and 18th holes, the old second hole is gone and there's a collection of new holes in the middle of the front nine.
The 220-yard par-3 fifth hole is new, as is the sixth, which will play as a 474-yard dogleg right par-4 from the back tees. It's a powerhouse hole, with a pond guarding the right side and several bunkers guarding the landing area, creating an intimidating tee shot.
Jones put in a short tee on the sixth as well, offering the option of setting the hole up as a driveable par-4.
The uphill par-4 ninth hole has a dramatically different look with new bunkering; the par-4 13th hole can play 517 from the back tees; and, the green at the par-4 15th has been moved nearer a water hazard, changing the approach and the aesthetics.
Carmel South now will close with a long, uphill par-5 that will finish behind the clubhouse and alongside the 18th hole on the North Course.
The greens are planted with A1 bentgrass, the fairways are zoysia and the rough is primarily Bermuda grass, a combination used by several Atlanta-area courses.
It's still six months before members can get back on the South Course, but when they do, it will have been worth the 18-month wait.