Clifton Park's Van Patten Golf Club To Undergo Renovations
Bob Weiner
The Daily Gazette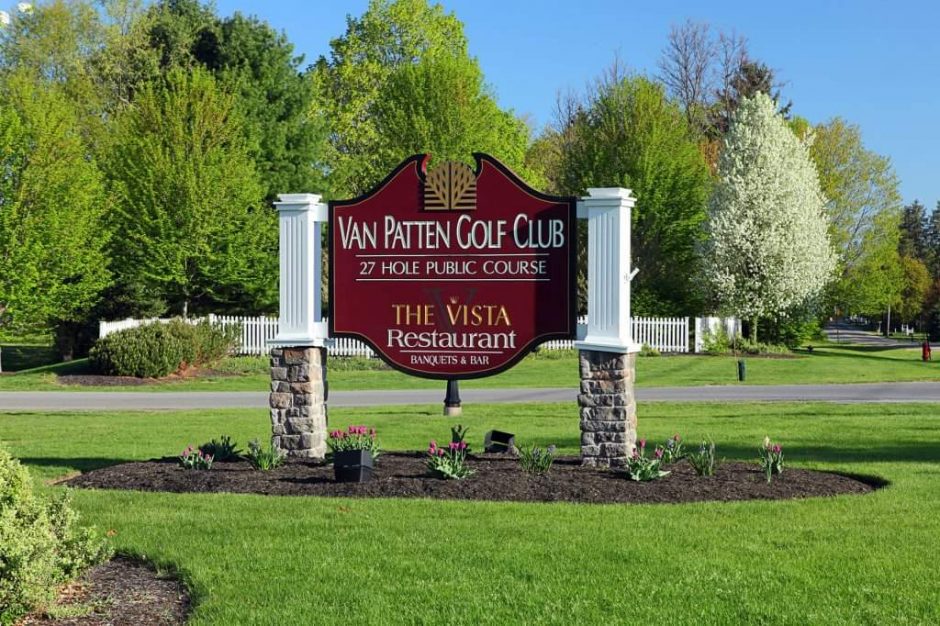 CLIFTON PARK – New owner Lance Orcutt is wasting no time planning major renovations to Van Patten Golf Club.
Just about a month since purchasing the 27-hole facility from Robert Van Patten Jr., Orcutt is in the process of giving the popular and extremely busy course a facelift that could completely change its appearance and playability. He recently hired legendary course designer Rees Jones, son of Robert Trent Jones Sr., who designed Amsterdam Municipal Golf Course. Jones, who inherited his father's nickname as the "Open Doctor," will lead the renovation project. He and his firm have built or redesigned more than 200 golf courses in 13 countries. He is well known for prepping major championship venues, including eight PGA Championships, seven U.S. Opens and five Ryder Cups.
Jones and his top designer will be visiting Van Patten GC on Tuesday and Wednesday. They will outline their plans for the redesign and give Orcutt plenty of options on how many changes he wants to make.
Orcutt, 33, who is also in the process of building a new clubhouse at Amsterdam Municipal, has plenty on his plate, but he couldn't turn down what he feels was a great deal to buy 53-year-old Van Patten GC and its Vista clubhouse/restaurant. Now, the Saratoga Springs resident and co-founder/president of the Amsterdam-based Executive Group intends to take the course to a new elite level.
"I want this course to be the best," Orcutt said. "It's good right now, but it needs to be great. That being said, I felt I had to bring the best people in the industry to help me renovate it. Rees Jones is the perfect individual to that, and we thought if we could get him involved, it would be fantastic. He picks his projects."
Orcutt explained how he was able to get Jones involved in the project.
"I called his company and told him that I knew about his father designing Amsterdam Municipal," Orcutt said. "What made it even more special is the fact that Rees' godfather was Arthur Carter, the former Amsterdam mayor who the course was officially named after. Back then, it really meant something to be someone's godfather, so Rees has ties to this area. That's what got him interested. We talked about 20-30 minutes, and he was really excited about the opportunity to work on this."
Orcutt , a Gloversville native whose company employs 150 people and supports the hospitality industry with custom millwork, delivery, electrical contracting and warehousing, said the redesign will include everything from updating the turf, changing the irrigation system and completely altering and rebuilding many, if not most, of the holes.
"To begin with, the turf conditions here have to be dealt with," Orcutt explained. "Across the board, new turf needs to be brought in. We're bringing in a $1 million machine and getting rid of all the old equipment.
"We also need to upgrade our entire drainage system. We have a very old system. All the best courses can control the amount of water on the course, both in getting water to the course when needed and draining the water away when needed. That's all part of the master plan."
Orcutt has already ordered a new fleet of riding carts and is beginning to get a handle on what he expects from his new venture. Perhaps the most exciting part of Orcutt's and Jones' vision is redesigning the course itself.
"I want to have a championship-level, par-72 course that measures 7,200 yards from the furthest set of tees," Orcutt noted. "I want a complete redesign. Maybe some of the greens are still good, so maybe we add a bunker here and take down a tree there."
The other major change Orcutt is considering is taking nine holes away from the regular rotation and turning them into an 18-hole par-3 or executive course.
"What we're thinking about with this par-3 course is having each hole being a [facsimile] of a famous par-3 hole like the third hole at Bethpage or a famous hole from Torrey Pines and all the top-level courses," Orcutt said. "I think a par-3 appeals to golfers across the board, because if a new golfer hits one great shot off the tee and it lands on the green, he's hooked for life. We golfers are always chasing that perfect shot, and it's a lot easier to make that one perfect shot on a par-3. If they make one great shot, they are having fun, and then they run right off to get lessons or buy new equipment.
"Par-3 courses are a great way of getting the beginning golfer involved in the game, and it's great for families. Plus, even the advanced golfers like a par-3 course because they can work exclusively on their short game, which is 75% of the sport. We are even considering adding lights to the par-3 course, so we can get more play."
After next week's meeting with Jones and his associate, Orcutt won't have much time to make a decision on how thorough the redesign will be.
"They will give us options," he said. "They will give us option 'A' that's a championship-level course that can host a PGA event. They will break down the costs of everything. Then they will give us option 'B' and option 'C', including all the costs of each hole.
"We need to make our decisions soon. Rees will be here next week, and we must decide whether we're going to keep it a 27-hole layout or add that new par-3 idea."