North Course At Shadow Wood Reopens Following Renovations
Courtesy of Sean Dudley
Golf Course Architecture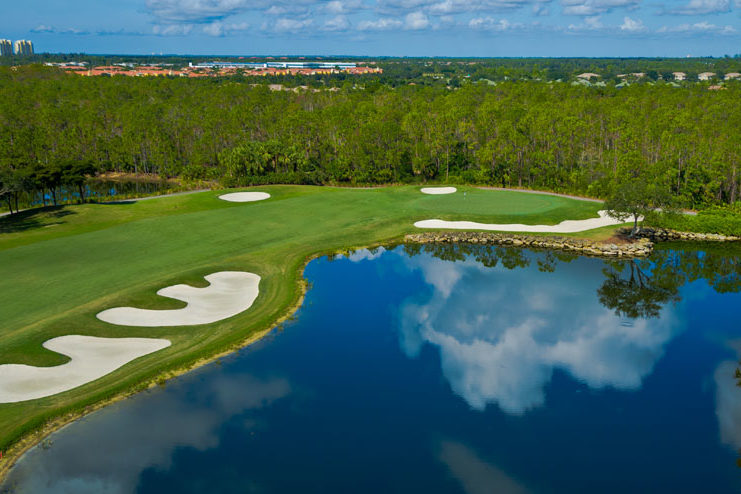 The North Course at Shadow Wood Country Club has reopened following a renovation project led by Rees Jones and Bryce Swanson of Rees Jones Inc. Golf Course Design.
The club in Bonita Springs, Florida, is home to a course originally designed by Bob Cupp.
Rees Jones was a long-time friend of Cupp's, who passed away in 2016 aged 76. Working with Cupp's son Bobby, Jones and Swanson used the original architect's hole-by-hole notes to inform the recent renovation work.
"Our main focus, which the membership shared, was to preserve the essence of Bob's original design, but at the same time update the course to today's standards," said Jones.
A new set of membership tees have been added, while selected tees have also been increased in size. The location of some tees has been adjusted to help offer more variety.
Greens across the course have been completely rebuilt, with green surfaces recontoured to add movement and provide new locations for holes.
"We wanted the greens to be receptive to both the ground and aerial game, so each green was evaluated and reworked in a classic fashion to accommodate modern play," explained Swanson.
Greenside bunkers were redesigned and rebuilt, with some removed to create closely mowed chipping areas. This will allow for more shot options around greens on the course.
Some bunkers have been added on selected fairways, while others have been relocated or removed entirely.
"The members are excited about playing the course," said Dr. Jay Sandza, chair of the club's grounds committee. "Rees' and Bryce's experience have made for the perfect combination for Shadow Wood Country Club as it evolves in the years to come."