Rees Jones Delivers Mexico's Newest Visual Wonder In Baja California Sur
Courtesy of Jason Scott Deegan
Golf Advisor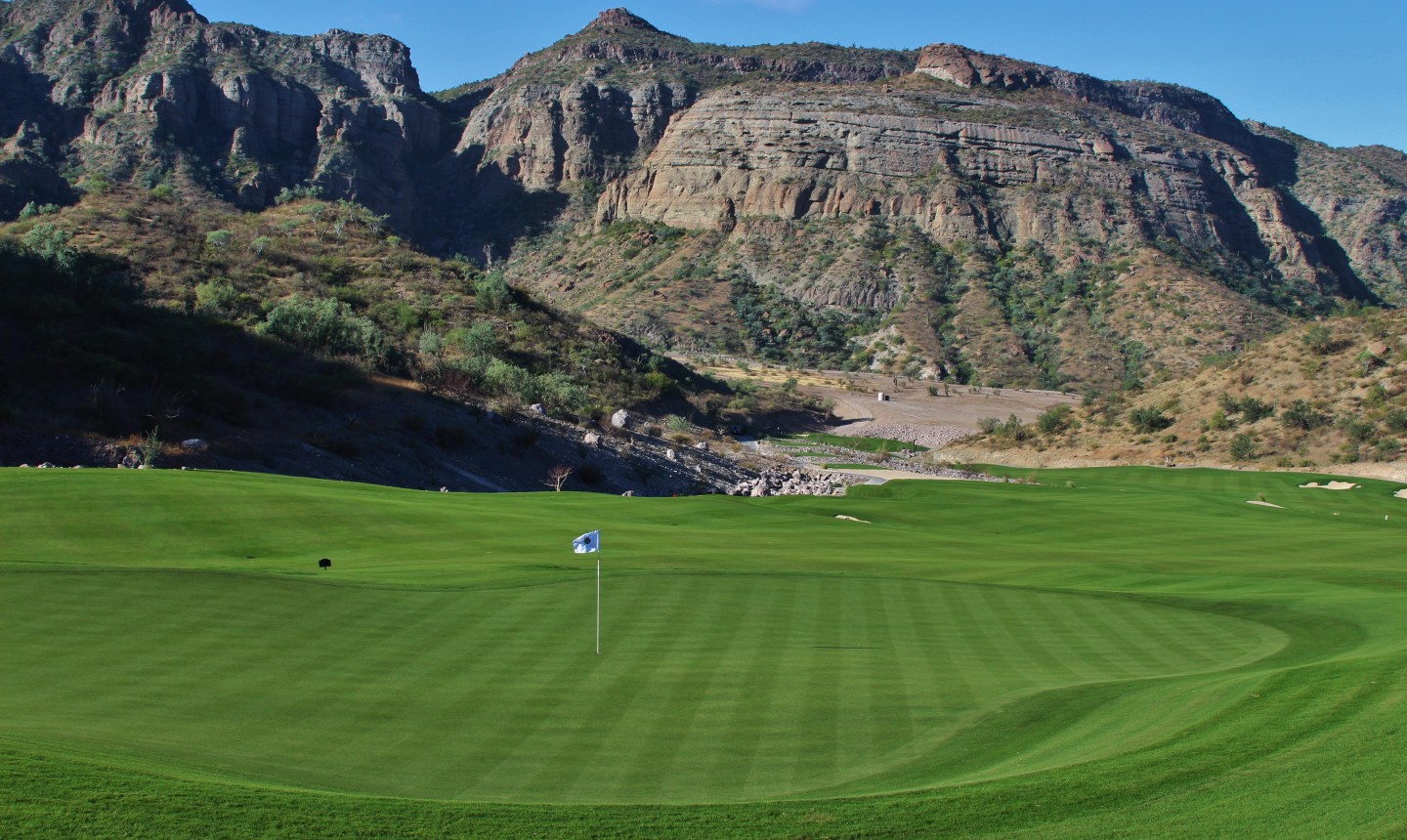 LORETO, Baja California Sur, Mexico — Rees Jones calls Danzante Bay Golf Club "his Mauna Kea."
Here's a quick history lesson for those who don't understand the Jones family tree. Laurance S. Rockefeller hired Robert Trent Jones Sr. – Rees' father – to transform an isolated slice of rocky coast on Hawaii island into a course that would attract golfers from around the world. The result was the spectacular Mauna Kea, a legendary track best known for its signature par 3, the 272-yard third hole playing over an ocean cove to a green set upon the cliffs.
Fast forward five decades, Owen Perry – a successful California developer who has built Villa del Palmar resorts throughout Mexico – hired Rees Jones to do the same thing: Transform an isolated stretch of rocky coastline near tiny Loreto into something golfers will get out their Google Maps to find. Jones delivered with the December grand opening of the 7,237-yard Danzante Bay Golf Club, a thrilling adventure of canyons, wind and sea that immediately vaults into the conversation as a top-five resort course in Mexico. It's highlighted by a stunning par 3 as memorable and heroic as the third at Mauna Kea. Golfers climb two uphill par 4s to reveal the lone hole on the other side of the mountain, the 172-yard 17th, an exhilarating par 3 on the Sea of Cortes. Its hour-glass-shaped green clings to the cliffs 250 feet above the waves. It was Perry who discovered the hole and pushed for routing changes so it could be included.
Like Mauna Kea, Danzante Bay is hardly a one-hole experience. The bulk of the front nine – holes 2-8 debuted in December – wanders through towering buttes and rocky spires of the Sierra de la Giganta mountains. The flatter par-5 12th and par-3 13th holes dance through subtle sand dunes, ending at greens near the beach.
The adjacent Villa del Palmar at The Islands of Loreto, home to 188 rooms, an award-winning spa, an all-you-can-eat buffet restaurant and other fine dining, offers much more than just golf. The Islands of Loreto, known as the "aquarium of the world", has been declared a World Heritage Site. Guests can head out into the water for world-class fishing, kayaking, paddle-boarding, whale-watching, snorkeling and diving among the 900 species of fish. Complimentary shuttle services to Loreto reveal its historic downtown and the oldest mission in the Baja, dating to 1697.
Loreto, which has two courses, isn't Cabo yet, but it's already on a short list for golfers serious about seeing the best of Mexico.