Rees Jones Revives Tillinghast-Designed Layout At Tulsa C.C.
Major makeover breathes new life into vintage course and results in robust membership drive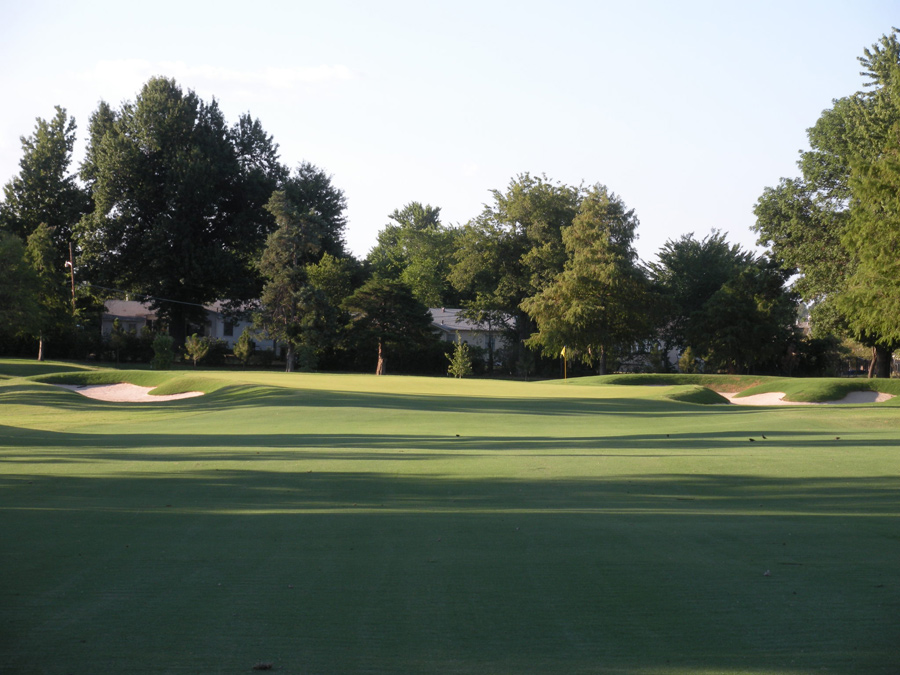 MONTCLAIR, N.J. – A cost-effective renovation by Rees Jones of Tulsa Country Club in Oklahoma has revitalized the club's reputation and attracted dozens of new members.
According to Jason Fiscus, the club's general manager, "Rees Jones did a masterful job of enhancing every hole on the golf course and bringing back the original A.W. Tillinghast characteristics that had been lost in a previous renovation." He said that while the membership fully expected the revised layout at Tulsa C.C. to rank among the region's finest courses, the club's expectations have been exceeded since the course reopened for play on July 1, 2011.
"We brought in 120 new families as a direct result of the overhaul," Fiscus stated. The boost is especially impressive, he noted, because the course reopened at the beginning stages of a record heat wave in Oklahoma. "Looking ahead, 2012 will be our first full year with the revised course as the club's key selling point. We expect the renovation by Rees Jones to continue to be a huge driver in attracting new members to the club," he said.
The club, which dates to 1908, moved to its present site on the outskirts of downtown Tulsa in 1916, when Tillinghast was employed to redesign an existing golf course. The rolling, tree-lined layout, bisected by natural creeks and with panoramic views of the city's skyline, was overdue for a makeover.
According to Jones, much of the character of the original Tillinghast design had been lost over the years. With limited historical documentation available, Jones said the challenge was imagining what Tillinghast had intended for the site.
"We took inspiration from what we did at Baltusrol's Upper and Lower courses," Jones said, referring to current remodeling efforts at two of Tillinghast's best-known creations. "Mindful of the membership's expectations, we tried to instill Tillinghast's design imperatives back into the golf course." He noted that while the layout and sequence of the golf holes did not change, nearly everything else on the course is new.
Tulsa C.C.'s $4.7 million construction budget had to cover the installation of a new irrigation system and pump house, which together was a third of the budget. The remainder, Jones noted, was judiciously spent to:
Create 18 new greens built to USGA specifications
Rebuild all greenside complexes and bunker surrounds
Rebuild and in some cases relocate tees to improve shot variety
Create strategic fairway bunkering at all the par 4's and 5's
Regrade the fairways to improve surface drainage
Lay 23 acres of sod
Replace the majority of the cart paths
Redefine all ponds
Replace all bridges
Improve subterranean pipes and other infrastructure
"We were able to squeeze every last drop out of the allocated budget," Jones said. "We proved that with the right team and a good contractor in place, we can do a lot of quality work on a limited budget." The greens, he said, were seeded with a new strain of heat-tolerant bentgrass. A hardy strain of bermudagrass was used in the fairways.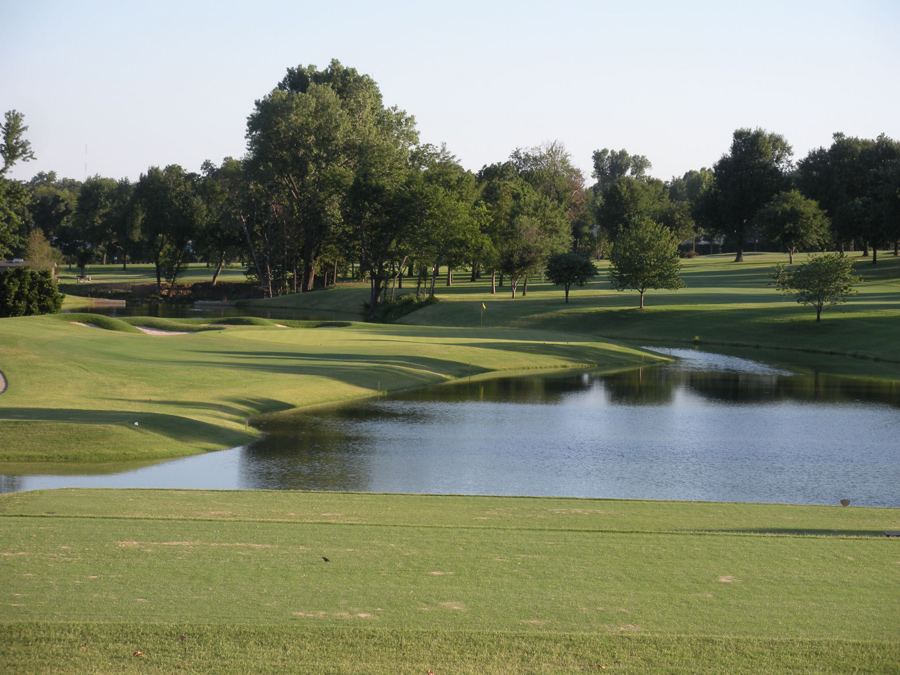 "We've added some length – the revised course stretches to just over 7,000 yards, par 70 – and greatly varied the yardages on the par 4's," said Bryce Swanson, Vice President and Senior Designer at Rees Jones, Inc.
Fiscus agreed that the most notable changes came at the layout's par 4's. "On the old course, players were using essentially the same clubs on their approach shots," he said. "Rees lengthened some par 4's and shortened others to create more risk-reward options and strategic interest." With par 4's ranging from 350 to 495 yards, members now get to use every club in the bag.
Jones, who wrote the forward to The Course Beautiful, a collection of articles on course design authored by Tillinghast and reissued in 1995, is well-acquainted with the work of a man whose courses have stood the test of time. Noting that most of Tillinghast's design principles are still in vogue today, Jones wrote, "Those of us who are fortunate enough to continually play his courses never tire of his designs."
New and established members of Tulsa C.C. are now saying the same thing of their Tillinghast layout, which has been transformed by Rees Jones into a modern classic.