The Best Municipal Course Renovation Of The Year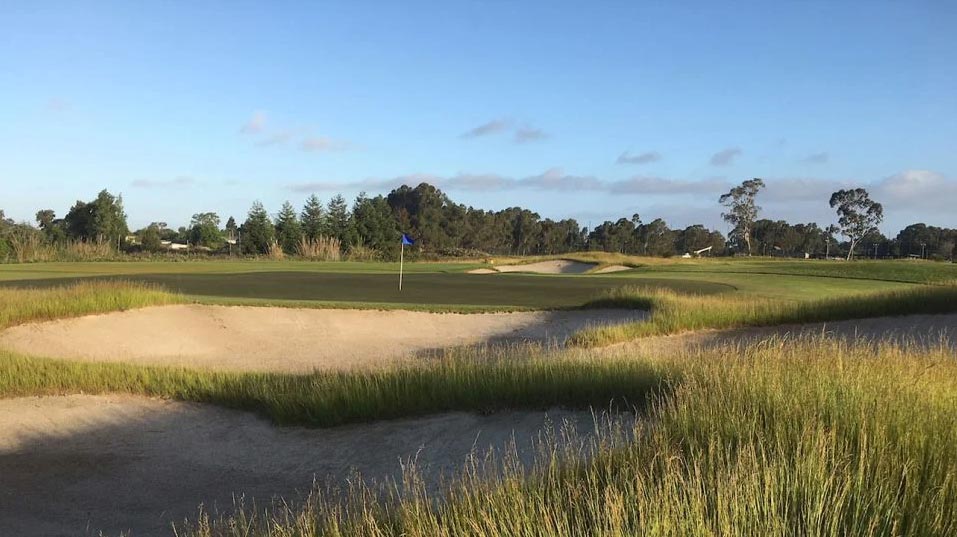 Rees Jones is no stranger to reviving tired municipal courses—Bethpage Black and Torrey Pines (South) are testament. Now add another South course to the list. At Corica Park, owned by the city of Alameda and a mere six miles from downtown Oakland, Jones hit the refresh button on a worn-out 1957 Billy Bell Jr., design that was 15 years past its prime. Together with Steve Weisser and two principals from Greenway Golf Management, George Kelley and Marc Logan, Jones transformed the pedestrian if once-popular track into virtually a brand new layout that channels the strategy- infused Melbourne Sandbelt courses of Australia.
Fast-running fairways, run-up ramps into low-slung greens, artfully configured bunkers and wispy native fescue grasses grace the layout. The drivable par-4 eighth, the burly par-4 12th and the reachable par-5 15th are standouts. Corica Park is easily walkable, full of options, and golfers have flocked from near and far to try it out since its late June opening. It may never host a U.S. Open, but Corica Park (South) is a major winner in its own right.