This Golf Course Outside Myrtle Beach Has Been Closed For A Decade, But Will Be Reborn
Alan Blondin
Myrtle Beach Online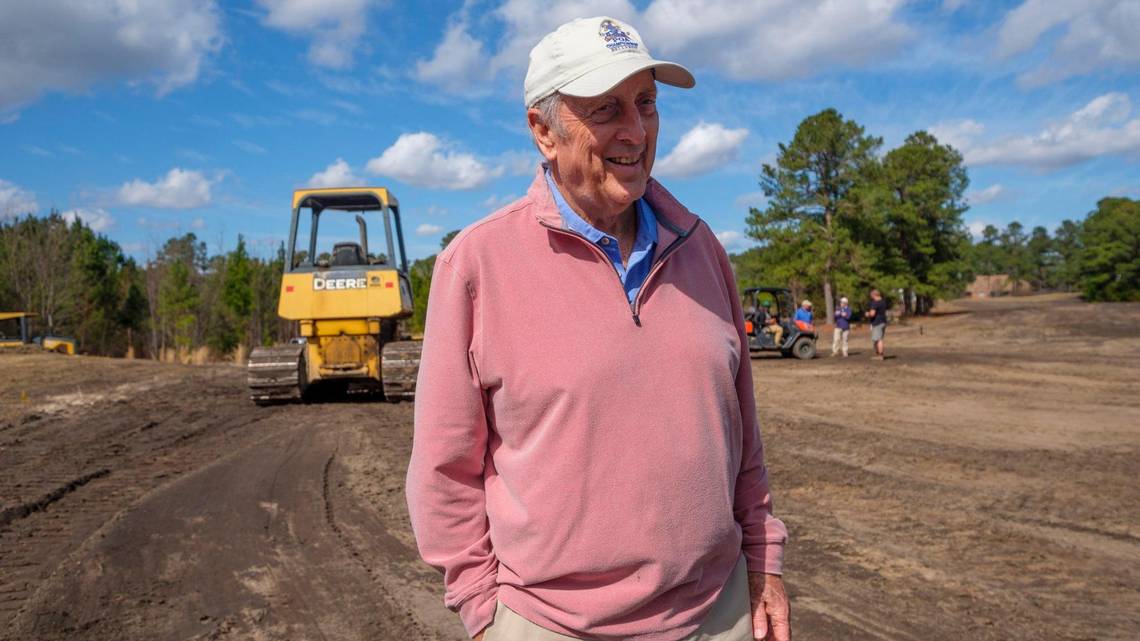 It has been closed since 2010.
But in a rare occurrence in the golf industry, the Wellman Club in Johnsonville is experiencing a rebirth.
Renowned course architect Rees Jones – who has either designed or performed a major remodeling of approximately 250 courses worldwide by his own count, including several in the Myrtle Beach area – has been hired to rebuild the course.
He is a co-designer with Bryce Swanson, the vice president and senior designer of Rees Jones Inc., of the new Wellman Club, which will be a municipal course leased from Florence County by the town of Johnsonville.
The course is just outside of both Horry and Georgetown counties in Florence County.
"[The mayor and town council] kind of envision this being an economic development driver for this area," Johnsonville city administrator Nick Ammons said. "For us this is going to be a major game-changer. There's no other publicly owned golf course like this in this area . . . . It's a win-win for the city obviously, but also it's going to be a regional player to benefit everybody in this community and the surrounding communities."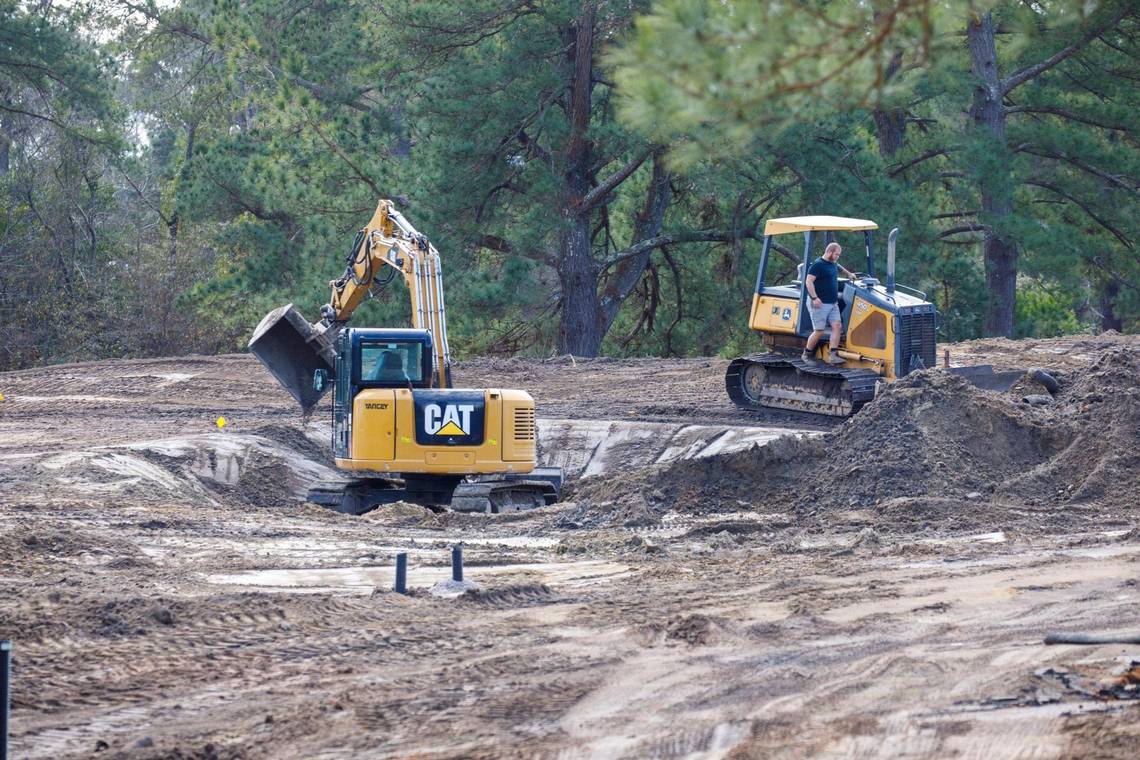 How, Why The Course Is Reopening
The project is being funded largely by the Florence County One-Cent Capital Project Sales Tax. The town has hired Florida-based Down To Earth Golf Facility Services to manage the course, and DTE has hired Andy Traynham, who spent the past seven years as an assistant superintendent at The Dunes Golf and Beach Club in Myrtle Beach, to be superintendent.
The city has been allocated $3.9 million from the penny sales tax and has said it may spend up to $5.4 million revitalizing the course, according to a Florence Morning News article.
The county purchased the course for $575,000 in March 2021 from Danny R. Altman Properties, according to property tax records and the Morning News, and the city has an option to purchase the course 10 years after it opens.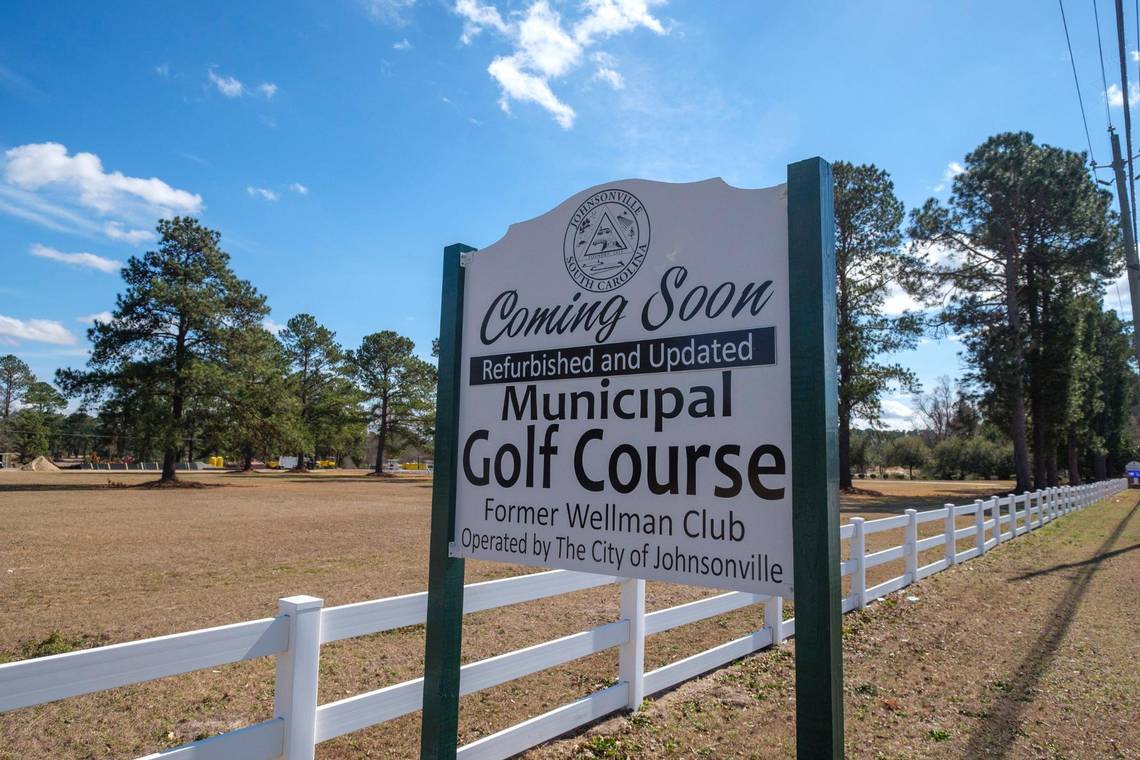 Pawleys Island resident and Coastal Carolina University graduate Don Groft, Down To Earth's business development manager for the Southeast U.S., said the club will offer memberships and local deals, and plans to be involved in several philanthropic community and golf initiatives.
The interest in the revitalization of the course has been evident by the number of people who have stopped by to see the work being done. Many have been jonesing for its return.
"It has been missed and it was a very enjoyable part of people's daily life," Jones said. "We have had hundreds of people just wander around the site. They just can't wait to see the new version of Wellman Country Club."
Details of the Layout
Jones said designers are taking a minimalistic approach to the layout, allowing the natural terrain to prevail with small rather than large bunkers strategically placed tight to greens so challenging pin placements will be available.
The course will be approximately 7.200 yards and play as short as 5,300 from the front tees. The former Wellman Club stretched to 7,032 yards.
Greens will feature TifEagle ultradwarf Bermudagrass, which is featured on many Strand courses. They will be a decent size with mild undulations, and some will be elevated. Others will have a low profile. Chipping areas around the greens may vary between rough and closely mown grass.
TifTuf Bermuda, which is thought to be more hearty and drought and shade tolerant than the common 419 Bermuda, will be featured on tees, fairways and rough.
Water hazards will remain from the previous layout, including several ponds, a lake to navigate on the par-5 11th hole, and a creek that crosses the ninth hole.
"It will really be an old-style, classic golf course, a pre-Depression look for a Myrtle Beach area golf course, so it will be different than anything you've seen done after World War II," Jones said.
"It's sandy soil and that's always a golf course architect's dream because you can do a lot more creative shaping in sandy soil because it drains so well. So you'll be able to play the ground game and the aerial game," Jones continued. "We're designing every hole so the shorter hitters can have a way to get to the green, and the longer hitters can have a challenge. We can hide the pin if there's a state open or a state tournament, yet you can still access the greens in various ways, which I think is what the old classic styles are all about."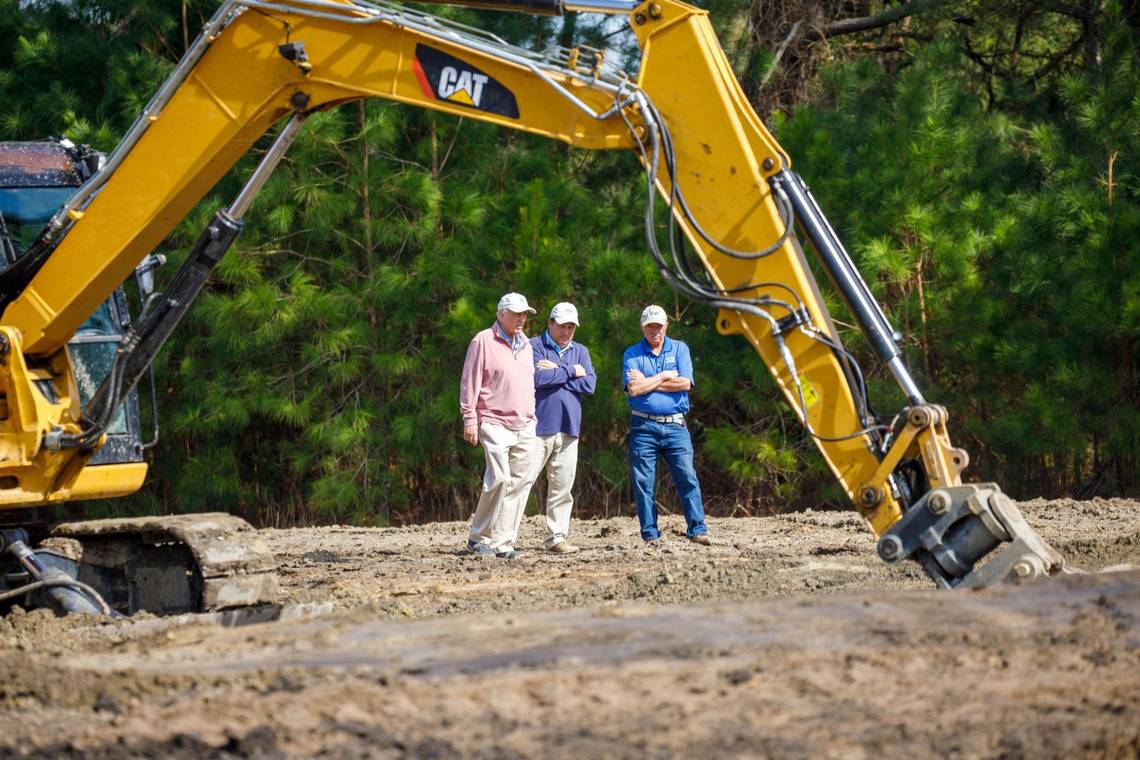 The original design of Ellis Maples and Ed Seay will be largely preserved. Two holes are being rerouted for improvements, and the length of par-3s are being changed to require different club selections.
"This is a very well-routed golf course, meaning the holes fit the land and they flow well, and there's an ebb and flow, there's a hard hole then a catch-up hole," Jones said. "So we're working within that envelope except for two of the holes that we changed because we're improving the grades.
"It's going to be pretty much the old layout. And the trees have matured over the years, so when it's done it's going to look like a golf course that has been there for years."
The course will have more elevation change than most closer to the beach.
"The bones were good. The site actually has character," Swanson said. "It goes up and down and it's got some movement, so each hole kind of has its own unique feel to it, and, at the end of the day, they do all tie together."
Clyde Hall of Southeastern Golf Inc., who has built numerous courses with Jones including Gator Hole Golf Course in North Myrtle Beach for a 1980 opening, is overseeing the routing and construction of Wellman Club.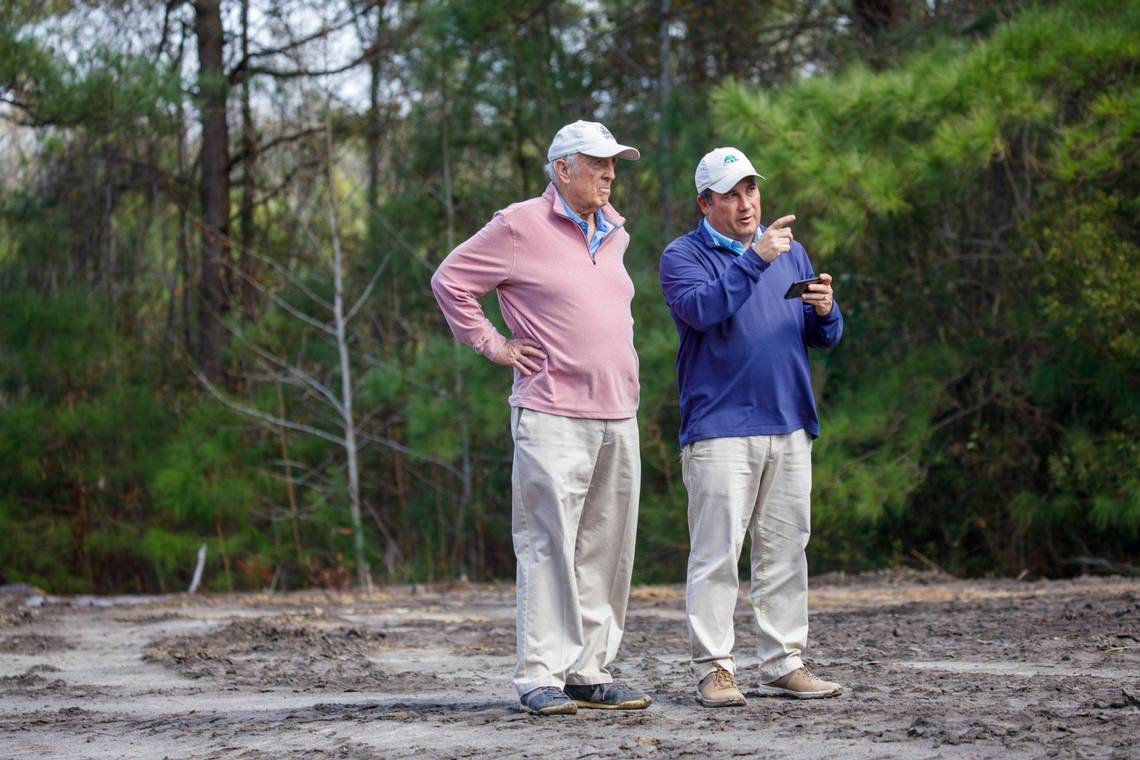 Ties To The Myrtle Beach Area
Jones, 80, has deep connections to the Grand Strand and applied for the job after hearing about it. He spent a lot of time in Myrtle Beach as a child when his father, Robert Trent Jones, was designing and building The Dunes Golf and Beach Club in the 1940s.
He has designed five Strand courses, though only two remain open – The Jones Course at Sea Trail Resort and his first solo design, Arcadian Shores Golf Club.
Gator Hole, the Falcon Course at Wild Wing Plantation and Belle Terre Golf Course have all closed for redevelopment.
Jones' sister-in-law owned the former Water Boggan water park.
"This is like returning home," Jones said, "and I think this will become a Myrtle Beach course like Caledonia and True Blue. People are going to drive a ways."
The Wellman Club's History
Prior to opening in 1966, the Wellman Club property was used for sheep grazing by Nichols & Company, the precursor to Wellman Industries, according to Gary Arthurs, Johnsonville city councilman and former superintendent, golf pro and general manager of the Wellman Club over 22 years, from 1978 until 2000.
A group of businessmen in Johnsonville hired Maples to design the course, which opened as a nine-hole layout. An additional nine holes were added in 1971, Arthurs said.
Jack Wellman, who owned Wellman Industries — a wool and lanolin factory that later became a polyester factory and recycling plant in Johnsonville — offered to pay to build an additional nine holes and a clubhouse if the owners deeded that property to him, Arthurs said.
Wellman eventually bought out the other partners to make it a company-owned course, and added a swimming pool and clay tennis courts to make it more of a country club in an attempt to attract and keep skilled workers for his business, as well as entertain clients.
It was private for a while but became a resort and public course with former PGA Tour member Randy Glover as the pro.
The Wellman company sold the golf course in 2000 to a group from Richmond, Va., which allowed the course to deteriorate and eventually close in 2010, Arthurs said.
Resident Bobby Hirst has kept the fairways cut at about 2 inches with his own equipment since the course closure, to both keep the property presentable and preserve hope that the course would one day reopen. Past members and locals contributed money to Hirst for the property upkeep.
Their efforts are being rewarded.
"This is going to be like a private golf experience that the public can play, and it's really going to be massive for the enjoyment of the people that live in this general area as well as the people that visit Myrtle Beach," Jones said.