Biography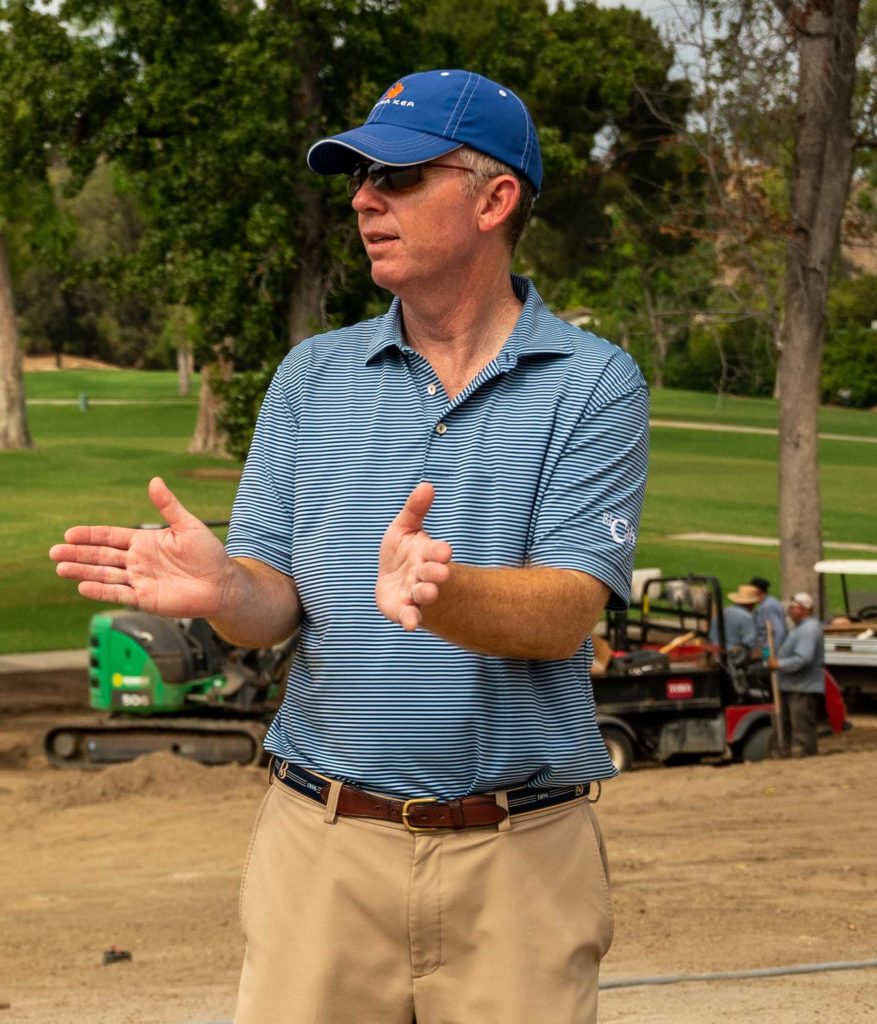 Steve Weisser is a native of Austin, Texas and an avid golfer from an early age. Steve entered Texas A&M University to pursue a degree in Landscape Architecture with an emphasis on golf course design. While a student at Texas A&M, Steve was a design intern with the golf course architectural firm of Dick Nugent Associates in Long Grove, Illinois.
After earning a Bachelor of Science degree in Landscape Architecture in 1989, Steve went to Oxford, England to take a design position at Hawtree Limited, the world's longest continuous golf course design practice. During this period, Steve had the opportunity to extensively study the historic golf courses of Britain. Steve met Rees Jones during the construction of the Oxfordshire Golf Club and subsequently accepted an offer to return to the United States to become a designer for Rees Jones, Inc.
Since joining Rees Jones, Inc. in 1991, Steve has been involved in the design or renovation of over 55 major golf course projects throughout the continental United States, Hawaii, Mexico, Spain, Bermuda and Puerto Rico. Among Steve's projects of note are TPC Danzante Bay (Loreto, Mex.), El Caballero Country Club (Tarzana, CA), The Breakers Rees Jones Course (West Palm Beach, FL) and The Breakers Ocean Course (Palm Beach FL), Waldorf Astoria Golf Club (Orlando, FL), Kohanaiki (Kailua-Kona, HI), Coral Ridge Country Club (Ft. Lauderdale, FL) and The Golf Club at Briar's Creek (Johns Island, SC).
Steve has been a featured speaker on golf course design issues and is currently a member of both the American Society of Golf Course Architects and the American Society of Landscape Architects. He is also a licensed landscape architect.
Education
Texas A&M University – College Station, Texas
Graduated December 1989: Bachelor of Science in Landscape Architecture (BSLA)
Experience
Rees Jones, Inc. – Montclair, NJ
October 1991 Vice President / Senior Designer – Responsible for site analysis, routing studies, preparation of to present: construction documents, all construction inspection site visits and general project management.
Affiliations / Engagements
American Society of Golf Course Architects
United States Golf Association
Metropolitan Golf Writers Association
Golf Course Superintendents Association of New Jersey
Featured Speaker
2005 Golf Course Superintendents Association of New Jersey Annual Meeting
Completed Projects
By Year
Alphabetical
United States
International